A little bit of history. Ive had this car since the summer before my senior year of high school in 05, it was my 2nd Beretta. Bought it for one reason only. To build and race. Specifically for a 3400 swap(3.4L), it was "the swap" and would be my first ever. Started drag racing with the 2.8 running 17s and got it down to 16.4 with a few minor things. One thing leads to another, Im on 3400 #2 and building the first one I had with 3500 (3.5L) top end, custom built 10.5:1 JE pistons, reground cam, and everything between you could imagine.. All in or nothing. Stock 3400 was putting down high 14s, the new one after a long time of tuning and finally going with stand alone EMS it made 224.5whp on a dyno dynamics dyno tuned by Bobby when he worked at PRE. By this time it was mostly an auto cross car due to breaking stuff drag racing.. and those shift cables....... best qtr mile time with the built engine was 13.6@102 with drag radials. I was actually in the process of building a turbo setup with a ball bearing turbonetics 60-1 even. So the more serious suspension came.. konis.. then blew the diff at the end of summer 2013(smackdown).. rebuilt the diff, then full coilovers with high spring rates.. corner balanced. Got my suspension dialed in and then I killed the clutch at the start of the race season after 30k of abuse (clutchmaster stage 3, amazing btw). OH and the wheel bearings.. poor wheel bearings.. last set of Moog bearings lasted 500 miles.. front and rear.. that was my turning point.. especially when I just rebuild the diff 500 miles ago.. and the one of a kind suspension.. I said F@#$ IT. I cant keep fixing this car every time I race and dealing with all the bs thats holding me back from being able to use the car like I want. Im going rwd. I told myself If im going to go through all the trouble of doing this, it will be done right. Built to work correctly. The T5 trans is crap and would never hold the power of the new turbo setup I was working on, and it was the only rwd trans that would work with my engine.. that wasnt an option.. so what do you do.. buy a new rwd car and start over? have a car payment on top of having to drop a bunch of money on it just so I would be happy with it? Even a GTO or c5, which I have always wanted.. just couldnt bring myself to do it.
This is when you do something extremely logical buy an LS1 with a t56! As everybody you know tells you that your stupid and you cant do it haha.
so the parts I have:
-LS1 (was going to rebuild, probably going LS3 now)
-T56 from an 800hp 04 CTSv with 4k miles, its not a stock trans! bronze pads,billet keys, steel shift fork, bronze shifter cup. I have all the parts to convert it to GTO spec, basically moves the shifter location. Also have an MGW-p short shifter for it.
-front subframe designed to use C4 corvette suspension, built by
http://www.flatout-engineering.com
(huge thanks to Jaymzz for the lead on that)
-SPC fully adjustable upper control arms
-84-87 c4 lower control arm
-85 c4 steering knuckles (stronger than 84, go figure)
-Van steel c4 to c6 caliper adapter
-Glabal west lower control arm bushings
-Coleman racing custom built 5x114.3 hubs with massive bearings
-Coleman racing gen4 camaro spindle conversion (drill out the c4 knuckle mounting holes, direct bolt it. and yes c4 OEM bearings suck too.. I WILL NOT have that issue again. ever.)
-2 turn lock to lock steering rack
-Moog ball joints and tie rod ends
-Nissan s14 rear subframe and suspension with factory LSD
-4.083 gearing (not installed)
-SPL solid subframe bushings
-SPL solid diff bushings
-TSW Nurburgring 18x9.5 40mm offset wheels (had the center machined for hub clearance)
-275/35/18 (crap tires just for rolling use)
-C6 grand sport calipers (6 piston front, 4 piston rear)
-C6 grand sport/zo6 centric slotted rotors that have been redrilled
-OMP Champ R seats, Planted aluminum rails
-working on a custom dash, with speed hut gauges
-integrated frame
Im forgetting a LOT im sure...
Planning on getting:
-Koni double adjustable coilovers
-8 or 10 point cage
-megasquirt
-new style interior, since im doing a dash..
-fuel cell
-paint (same colors)
-Better LSD
-SPL fully adjustable rear control arms
-lots more that have yet to be figured out or not set in stone
I was planning on 400-450whp when I started this, but now im thinking more hence the ls3. Possibly even procharged but I think NA might be better for what I want. This will be a full interior car, with a stereo.
going on 6 or 7 years now with this project... I started it under a carport on gravel lol.
this is shortly after I bought it.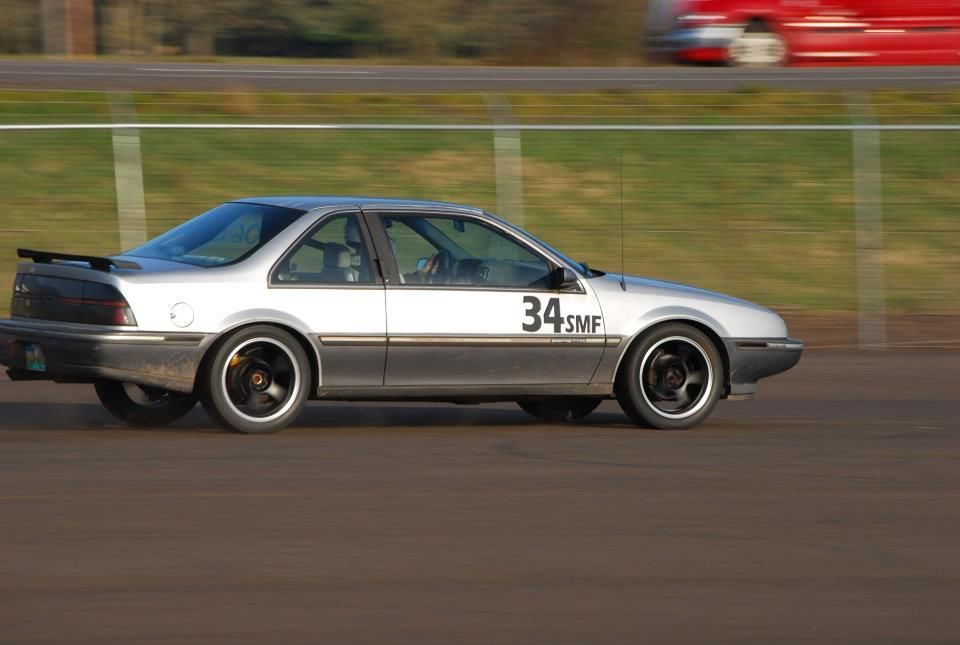 in its prime!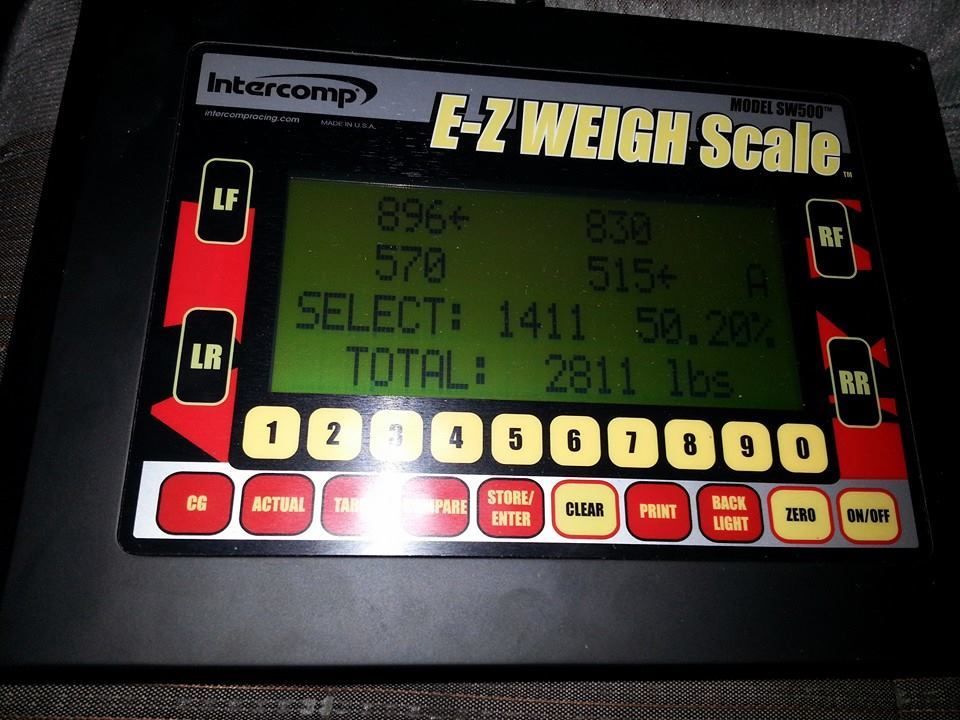 race weight with me in it.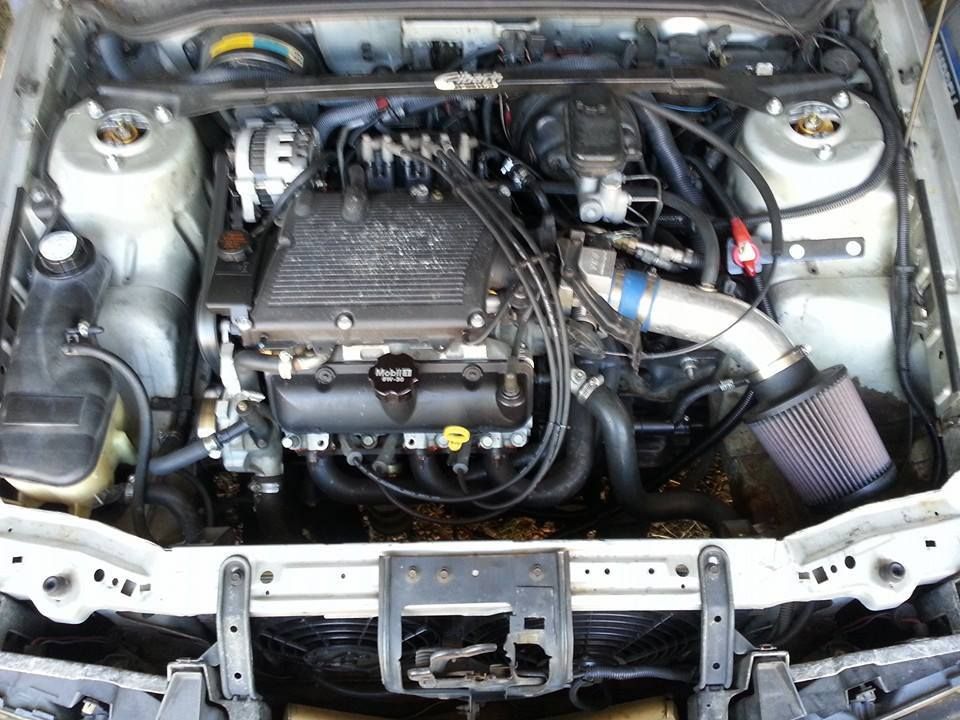 the 3400 right before I pulled it.. poor thing is sitting in my garage.. was going to put it in my 77 celica but it just didnt fit like I had hoped.
I always liked this picture. This is my factory 16" wheel with my new c6z rotor sitting on top of it, with my old factory beretta rotor sitting on top of that.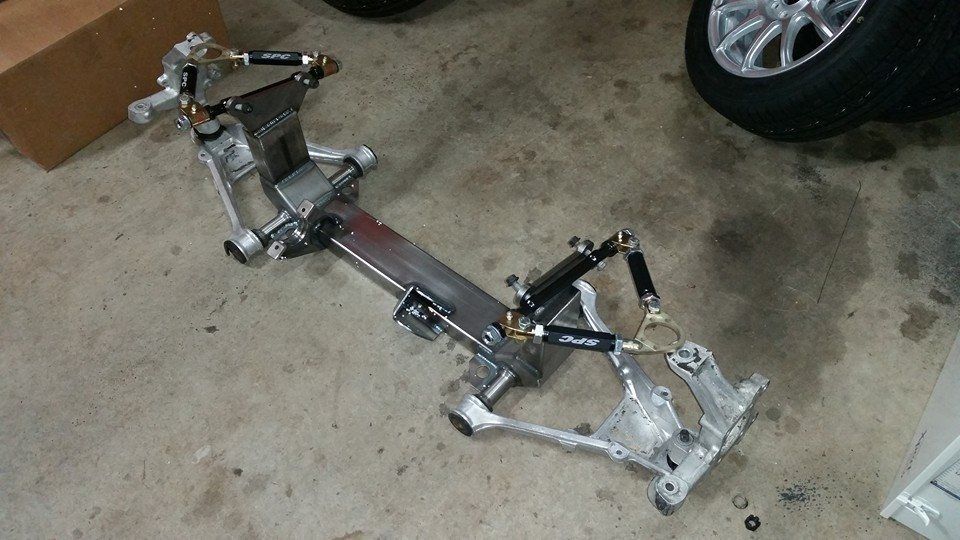 front suspension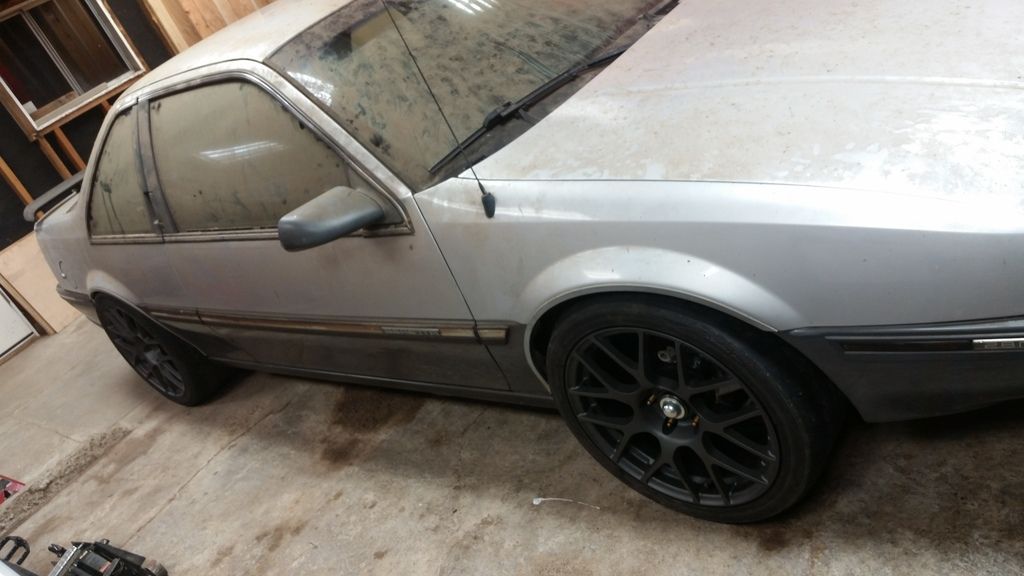 after a few years of working on it under a car port I finally go a hold of a house with a garage, ghetto rigged all my suspension so it would roll on a trailer. The car was leveled before all that, front and rear roll centers were figured out, ackerman angle, etc. in this picture everything is sitting where it goes for the most part. It took forever to get all the dialed in and make an engine fit. no wheel spacers were used! pretty proud of that. front is acually 1/2" wider than the rear. A LOT of cutting was involved, and ghetto bracing all over to prevent the body from twisting around.
thats about where the engine has to sit.. not what I was planning for... but due to the fact im using a corvette subframe, it forces the engine to sit back like its in a corvette due to the steering rack.. technically its better this way, just not what I wanted to do..
this is just a mockup photo
for some reason it wanted me to upload a picture before posting this.. so I uploaded one.