I finally broke down (again) and bought some new projectors. I did my first set in 2012 and always had a sticky shutter for the brights/dims, even after replacing them.. just a design flaw in the Morimoto projectors I had.. Ive had a few different sets of projectors in my hands but none of them would fit the 4x6 housing so I just moved on in life and used my dims..
The new projectors I ended up going with were sadly another set of Morimoto. Nothing factory would really fit that I had found. These are the mini D2s 5.0, Supposed to be the best out there now. These were also mostly sealed on back, unlike most factory projectors.
I like to see at night.. and this is the correct way to run HIDs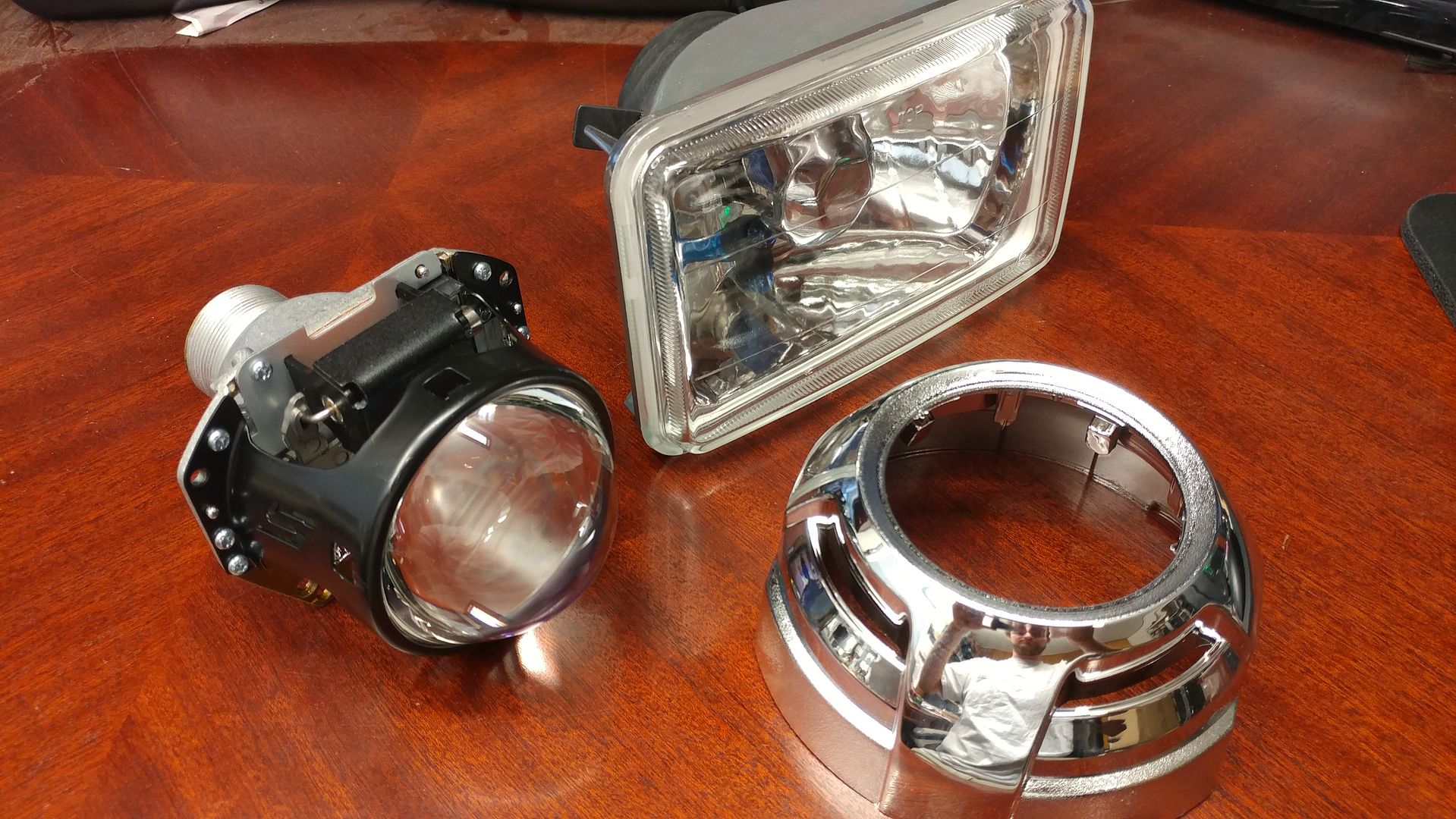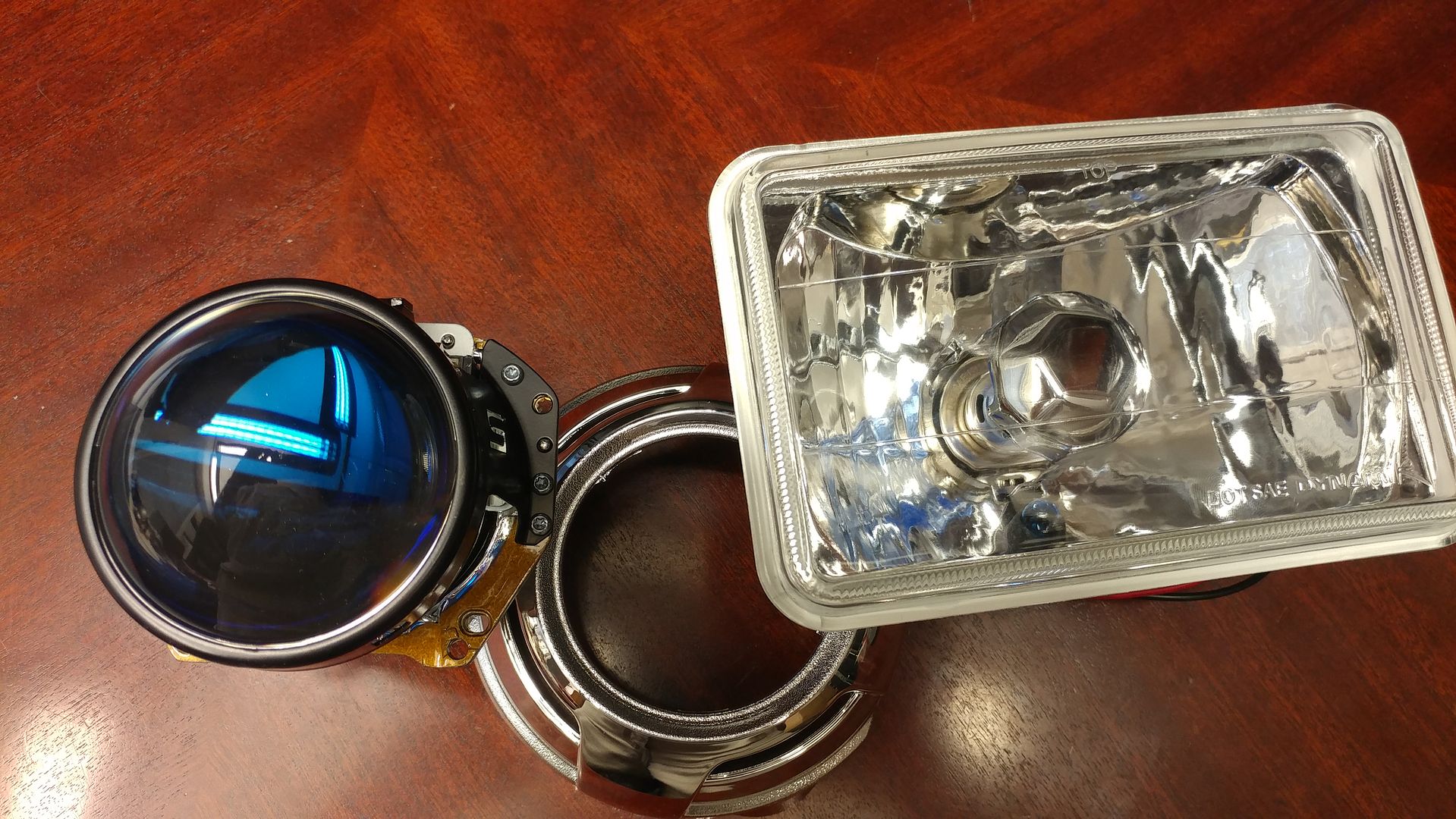 I just used a cheapo ebay 4x6 housing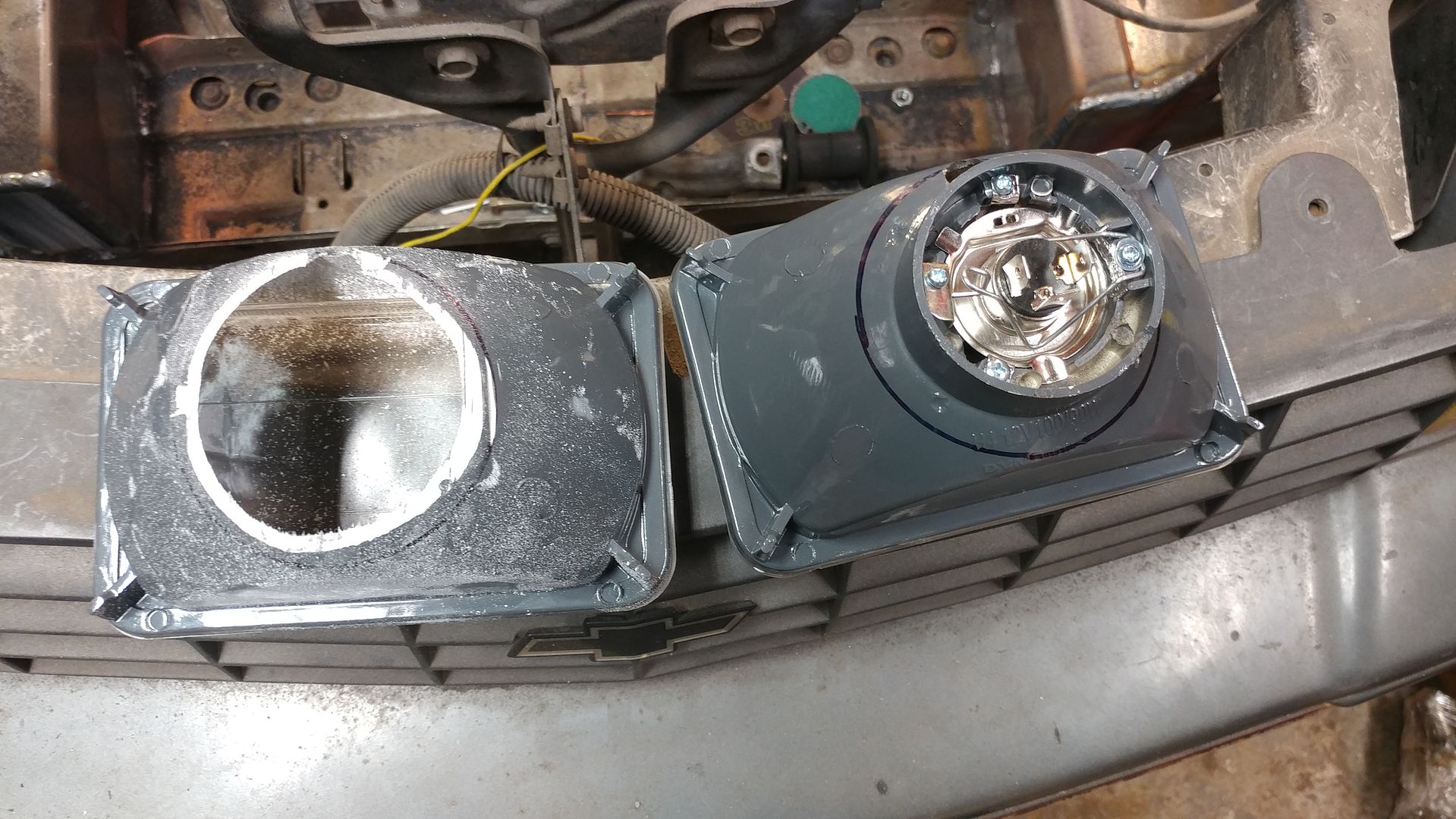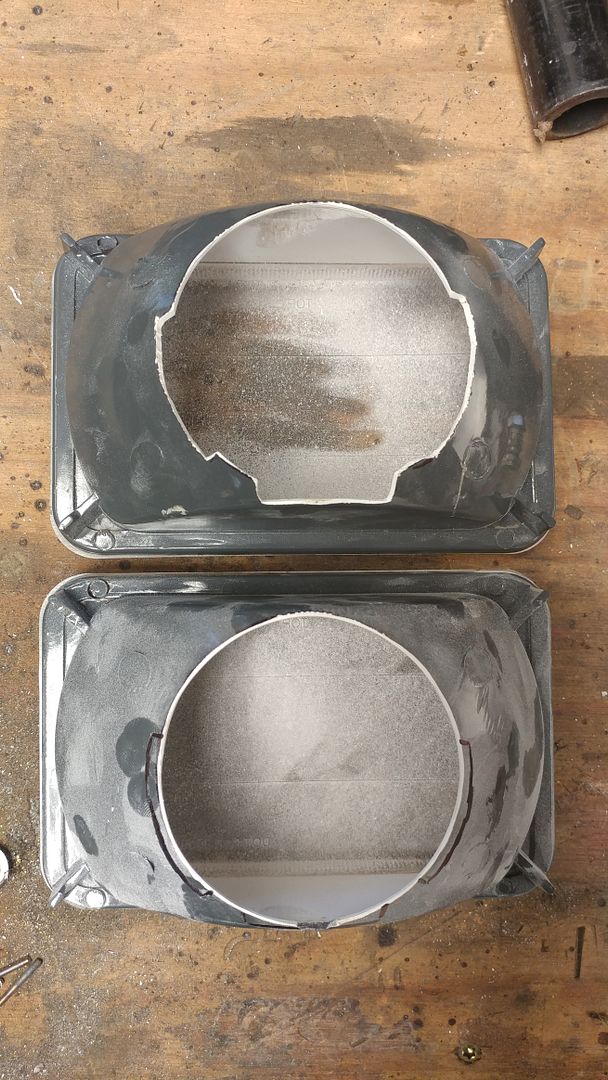 I ended up using a roll of masking take to trace out the size I needed to start with, cut most off with a band saw and used a few different die grinders and sanding disks to make the rest happen. just ground out a little at a time. Its dusty.. the dust sticks to everything..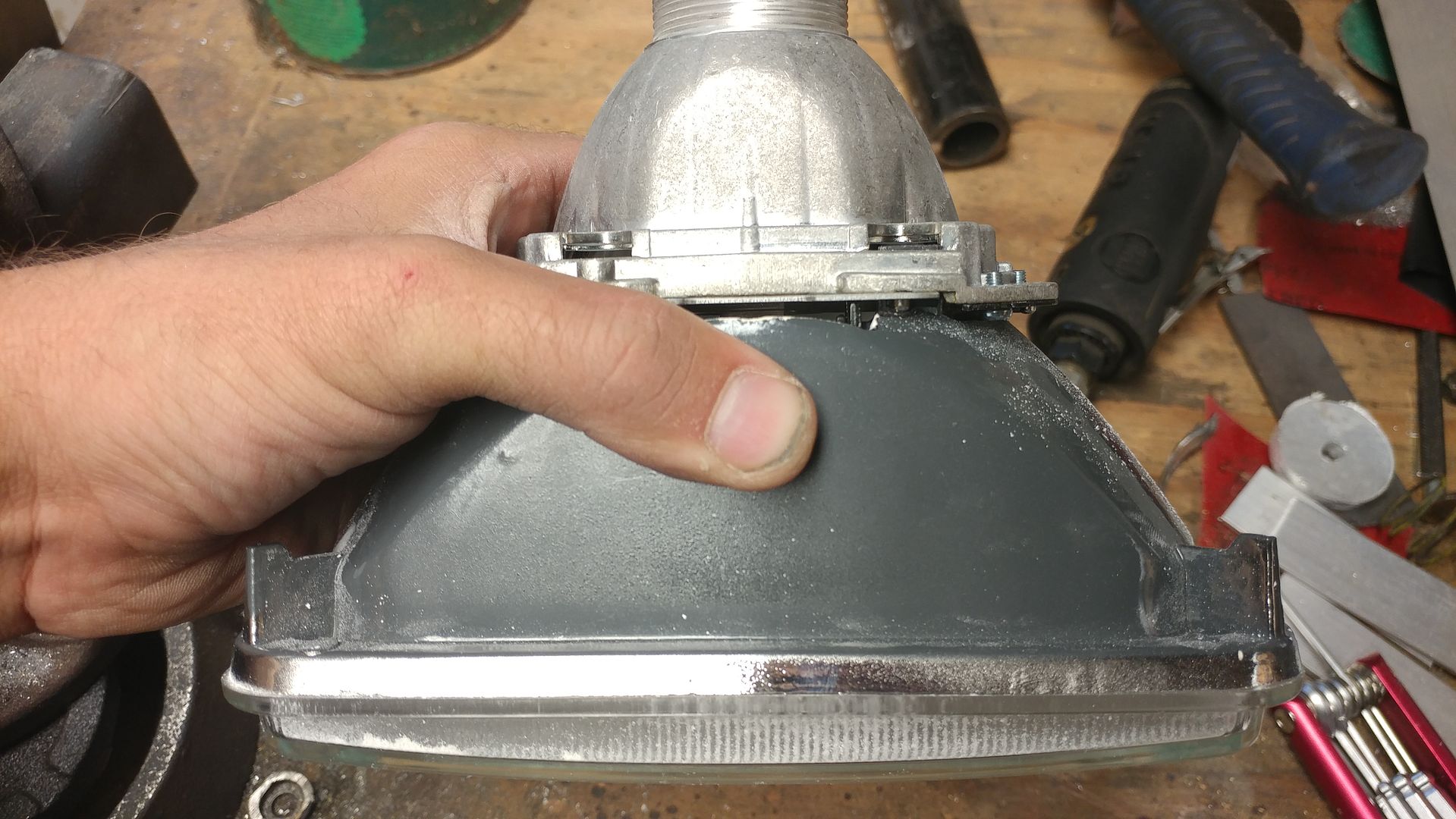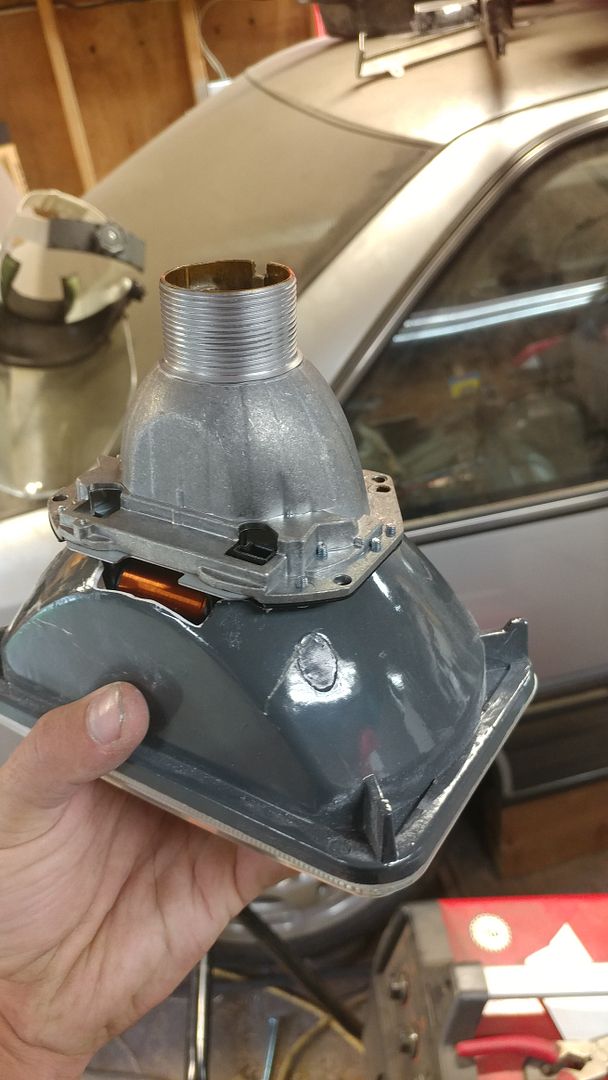 Kept going until the projector almost touched the glass lense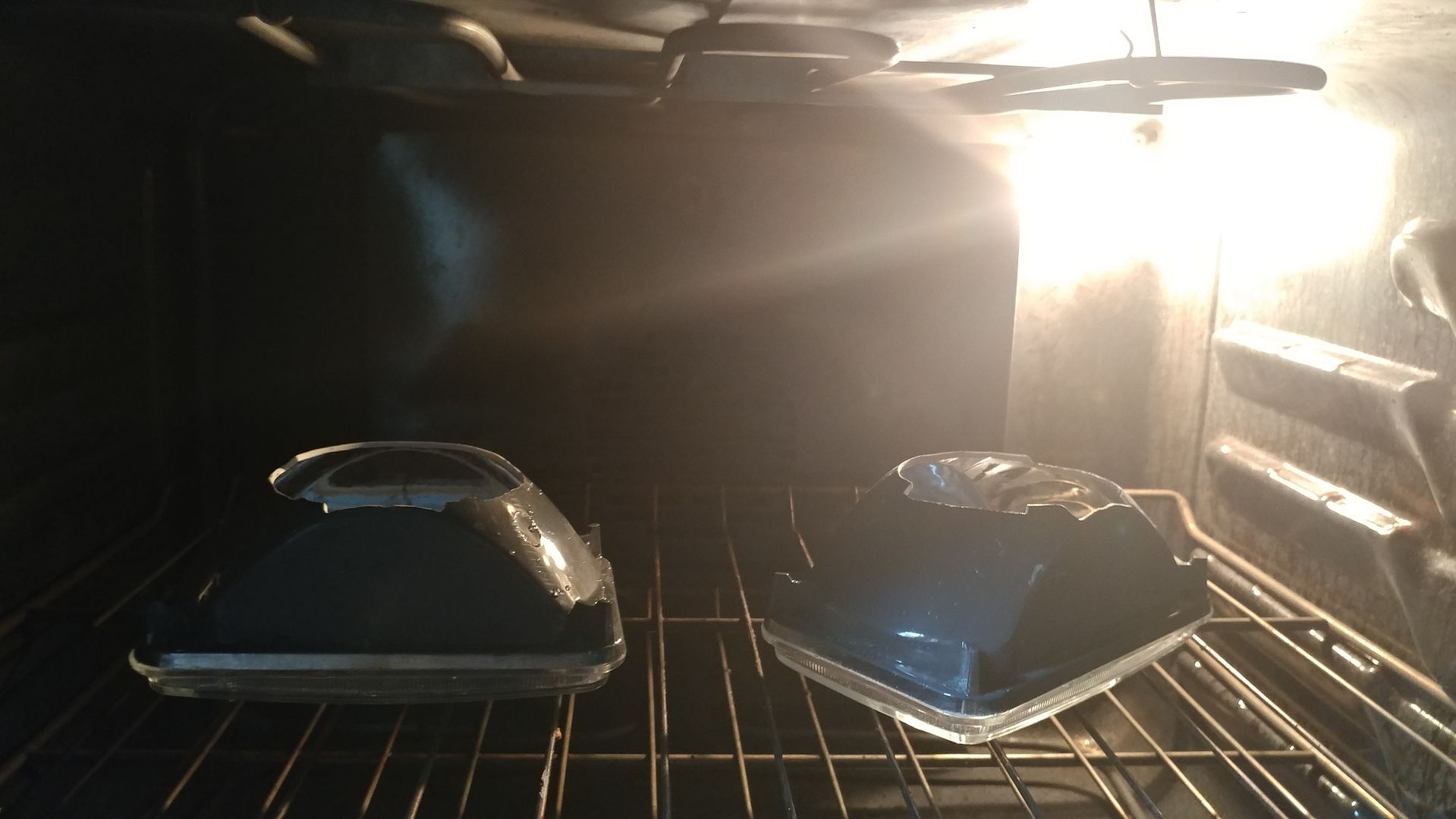 put them in the over for awhile to soften the glue at 200*, still had to take a razor to them. I did chip a few edges on the glass, but it will be covered up.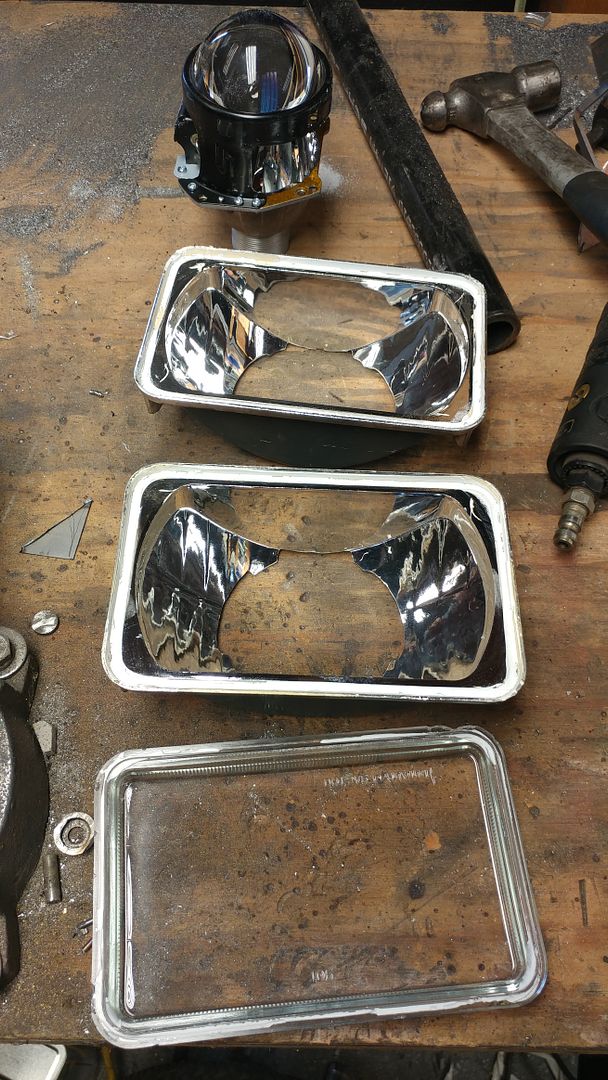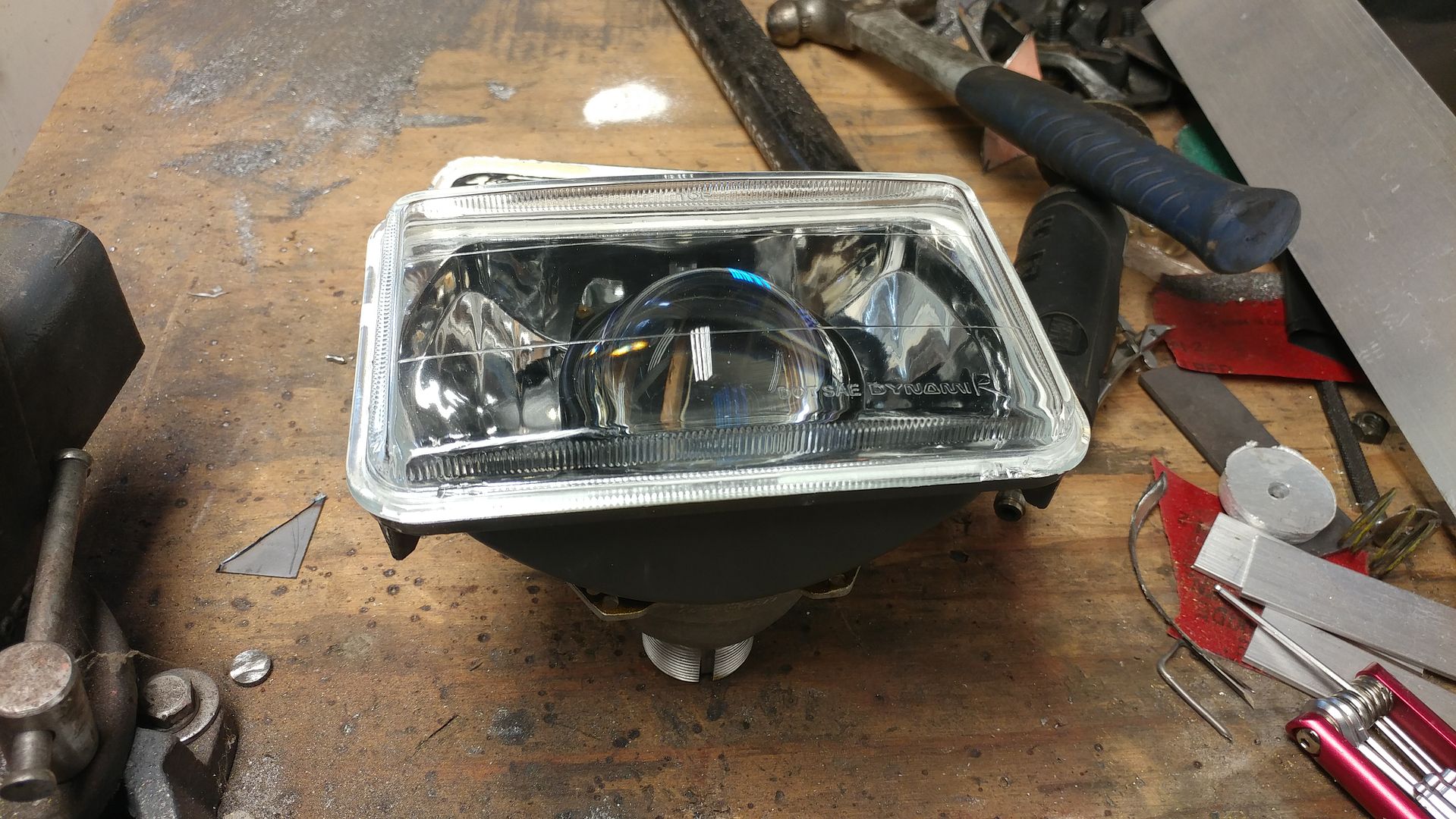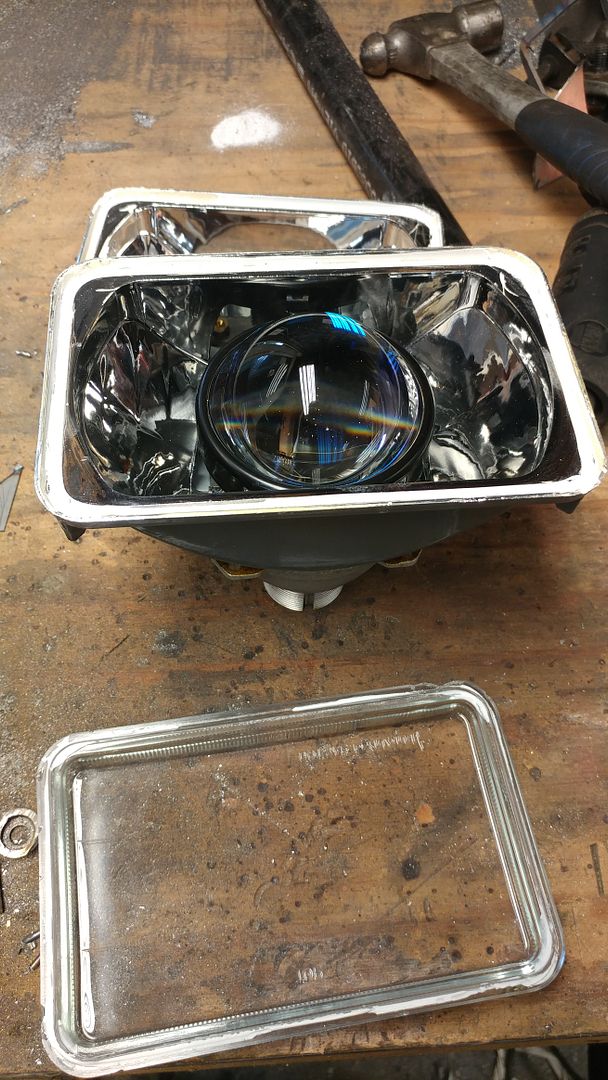 test fit with no shroud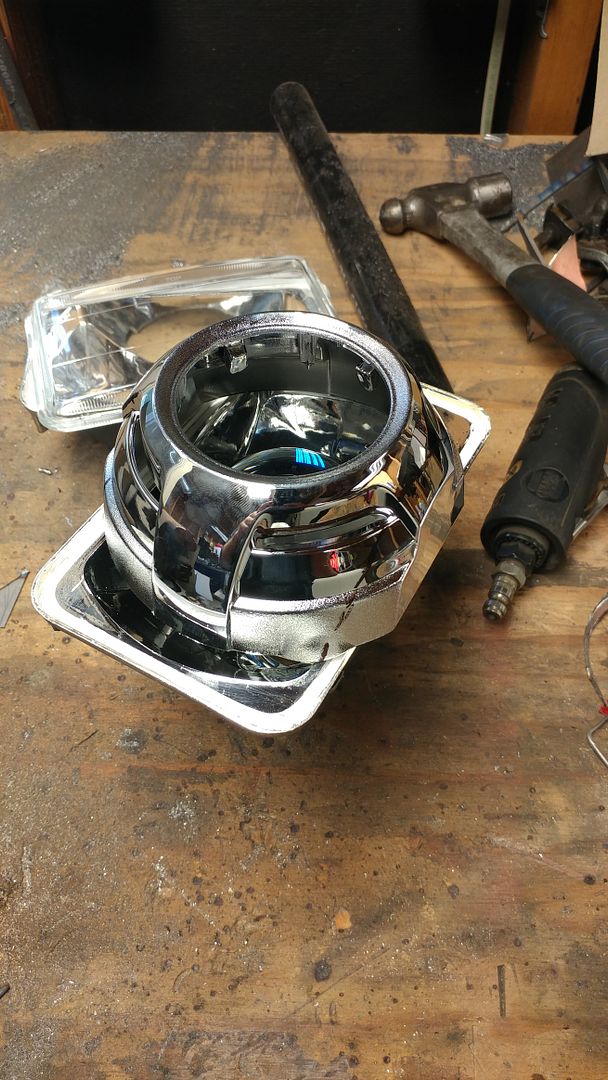 I didnt get a picture of this, but basically had to cut this down to fit in the housing around the projector. Just a little at a time. I drew it out and went from there.